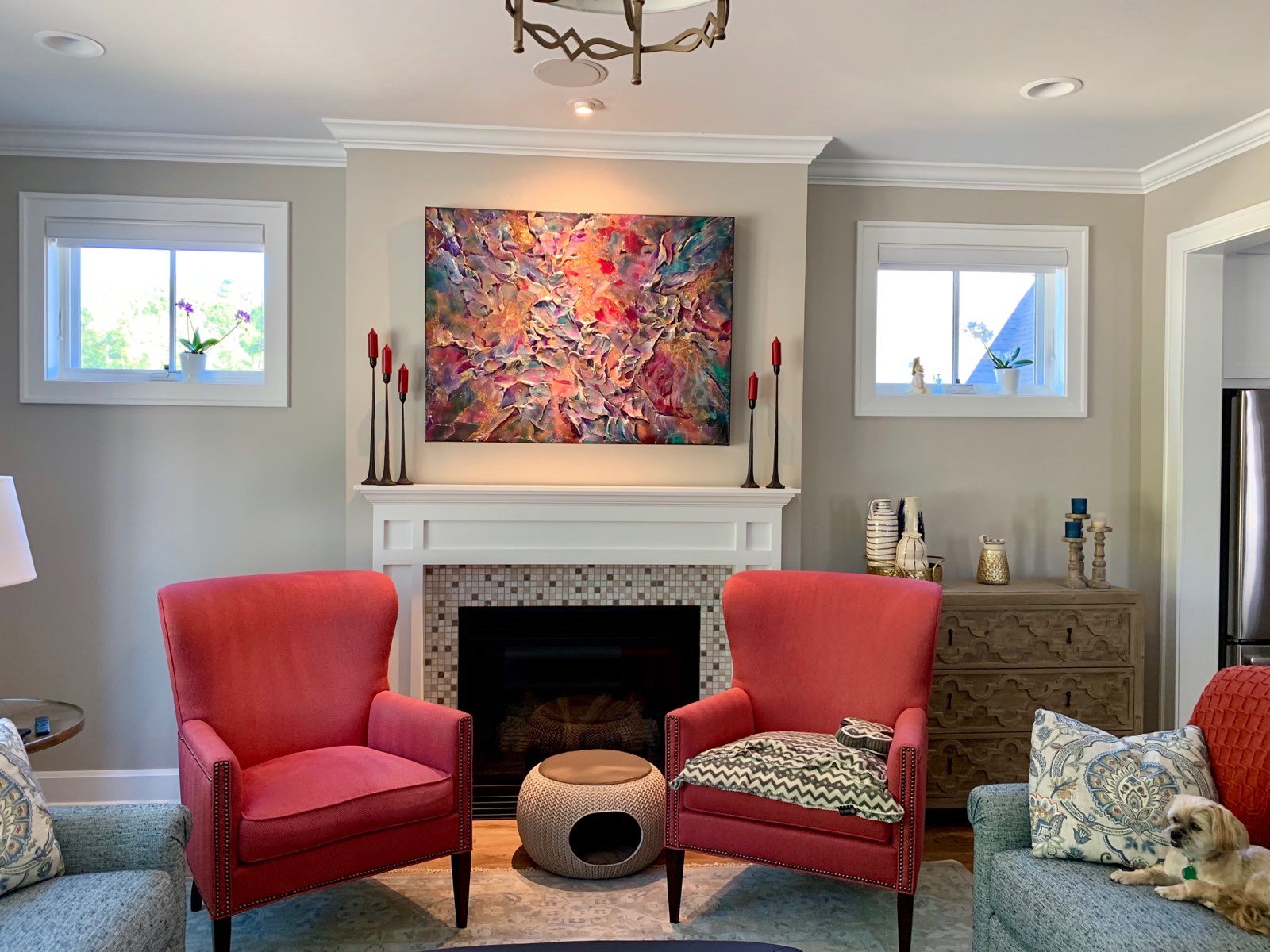 Dear Diana,
We love our first piece of art and it looks stunning! We have been married almost 17 years and have never owned anything so beautiful or special. When we decided to leave Tennessee and start a new life, we dared to dream. Our dream became reality after a lot of worries, determination and hard work. I believe your painting found the exact perfect home. Thank you again~ S. and B.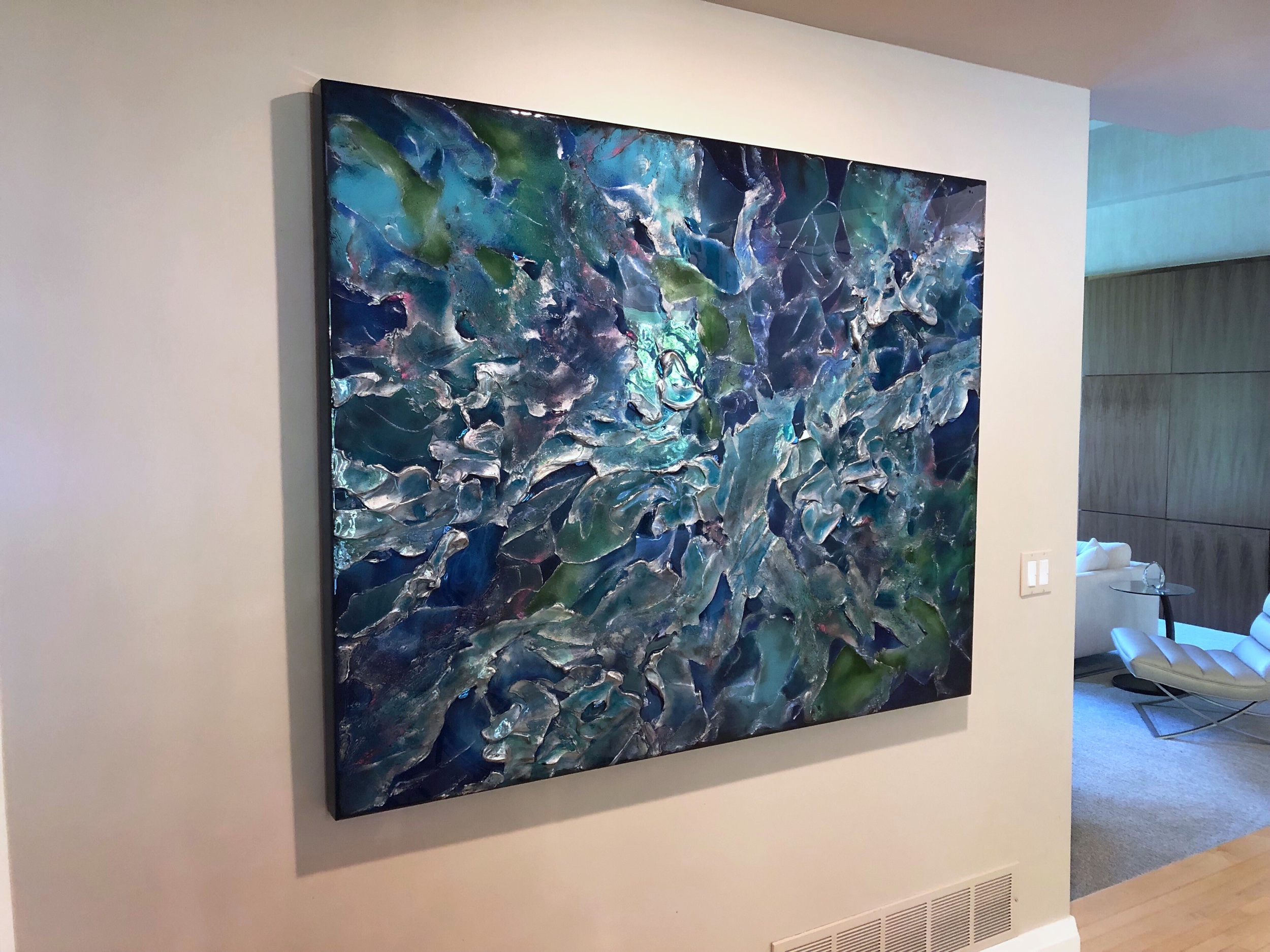 Hi Diana! It's Traci from Nebraska... I just returned from Florida and received your sweet note. I'm sending a few photos of our beautiful piece. I'm one of the few people on the planet not on Facebook. Lol Please know we love it so much. Thank you! We look forward to seeing you again! Your work is far too beautiful to stop at just one. 😊
Traci - Nebraska
"We finally got the painting up on the fireplace. With some careful planning, we used 3M Dual Lock around the perimeter and the center brace. I don't think we ever have to worry about it ever coming down on its own. It looks fabulous! The closeup photo of the side just shows how close it hugs the wall with the Dual Lock.
The painting is, indeed, the Center of Attention!"
Tim and Sandy A.